Friday February 24, 2012 10:52
Gabe Watson, the accused and so-called Honeymoon Killer, who spent 18 months in an Australian jail for manslaughter, was acquitted today in an American court.
Watson has been cleared in the 2003 death of wife Tina, who died on their honeymoon, suspiciously, and not even two weeks after the couple got married.
Prosecutors in Birmingham, Ala., alleged that Watson, 34, shut off his 26-year-old wife's oxygen supply while scuba diving in Australia to collect insurance money.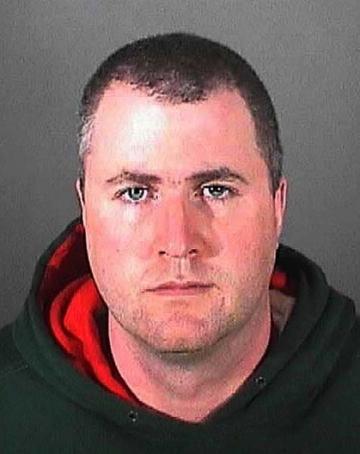 But, when the prosecution rested after two weeks, the judge granted a defense's motion for an acquittal on the grounds the prosecution failed to prove its case.
"The evidence is sorely lacking that it was an intentional act," Judge Tommy Nail told the courtroom, according to The Birmingham News.
"The only way to convict him of intentional murder is to speculate. Nobody knows exactly what happened in the water. I'm sure we'll never know."
Watson's mother collapsed in tears outside court.
Watson was being tried in Alabama because that's where he had been married and where the alleged murder plan had allegedly been hatched.
He stunned members of Tina's family when he pleaded guilty in Australia in 2009 to a lesser charge of manslaughter.
Australian authorities agreed to release him to the United States to face charges here after American authorities waived seeking the death penalty.
In 2008, while still facing murder charges in Australia, Watson married Kim Lewis, with whom he had gone to high school.