Thursday February 23, 2012 14:42
Nicki Minaj is feeling blue in the latest issue of Vogue. Not because Lil Kim believes her to be a stupid hoe.
But because she's literally painted blue. See what we mean: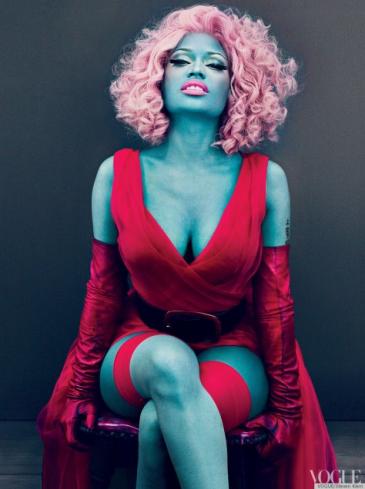 The controversial singer says she's a "happy camper," style wise, if she "can combine designer things with other things."
There was a time, however, when she was spending $ 50,000 per month – yes, $ 50,000 per month – on "Giuseppe, Versace, YSL, and Fendi shoes. And I bought tons of Vuitton bags. When you're a young girl from Queens, you're going to stock up on those bags."
The latest edition of Vogue on on sale now. It features Adele on the cover.