Friday December 23, 2011 20:17
Nike Air Jordan Release Sparks Widespread Chaos
Celebrity News
The holidays always bring out the crazy, but this is absurd.
A version of Nike's Air Jordan 11 Retro Concord shoe went on sale at midnight, with crowds lining up at stores across the country before they were even open.
An early crowd in Anne Arundel County, Maryland, outside D.C., had to dispersed by police this morning after chaos and unruliness ensued, authorities said.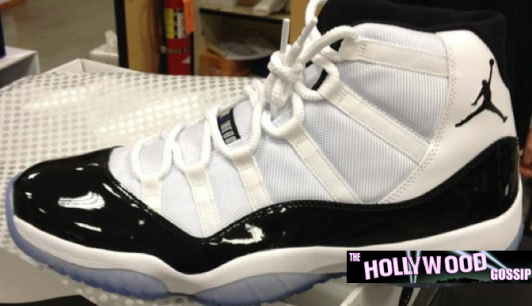 In Loudoun County, Virginia, more than 250 people gathered in a parking lot at the Dulles Town Center Mall because of advertised sales starting at 3 p.m.
Some managed to enter the mall before it opened, authorities said, overwhelming deputies and mall security and prompting frantic calls for assistance.
No arrests were made, though one woman suffered a leg injury and a pickpocketing was reported. Tickets for entry were later distributed by lottery.
In Annapolis, mall security requested police assistance around 5:30 a.m. Friday when an impatient crowd grew to over 500 people, according to reports.
In Indianapolis, a store's door was torn off its hinges, while an Atlanta crowd also knocked down doors, and police had to pepper spray Seattle mall-goers.
Hey. This is a once-in-a-lifetime basketball shoe. Burns from pepper spray heal eventually, but there will never be another MJ. Just think about that.