Sunday December 25, 2011 08:36
Kobe Bryant: Desperate to Reconcile With Vanessa?
Celebrity News
L.A. Lakers star Kobe Bryant is desperate to reconcile with estranged wife Vanessa Bryant, sources say. Whether she gives him the time of day or not is another story.
Vanessa filed for divorce from Kobe last weekend, but people close to the family say his two daughters, ages 8 and 5, are playing a major role in his bid to reconcile.
Kobe is said to be "deeply depressed" over the situation and is very concerned about how his little girls will handle growing up in two separate households.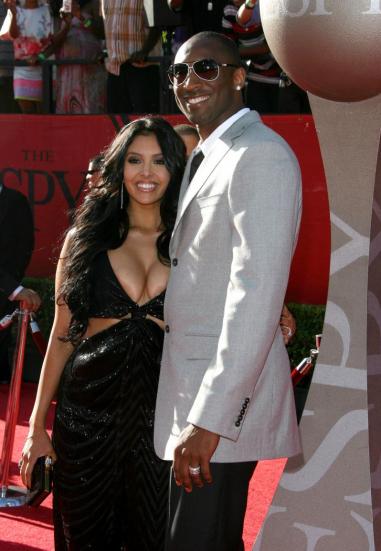 Sounds nice and all, but Vanessa Bryant decided to pull the plug on the union after catching the NBA star in an extramarital affair, and it wasn't the first time.
Some have accused Vanessa of being a gold-digger, but they were married for 10 years – before Kobe was obscenely rich – and she stood by him in 2003.
That was when he was accused of raping a girl he cheated with. They toughed it out through that, but his current affair was apparently the last straw.
Bryant's family was unaware of Kobe's efforts but they hope he and Vanessa can find a way to get along in the future if only for the sake of the kids.