Wednesday January 25, 2012 00:53
The good news, we guess is that Paula Deen is reportedly well aware that people aren't too happy about her decision to unveil her diabetes diagnosis only after she was paid to.
Whether or not Pula admits to greed in concealing the condition while shilling for her high-fat, high-sugar recipes and now Novo Nordisk diabetes drugs is another story.
In any case, Deen is reportedly baffled by the lack of public support for her illness. But besides the public backlash, what really surprises her is the reaction of her peers.
Besides Anthony Bourdain.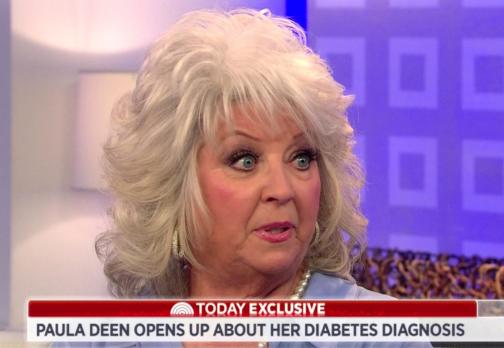 One top food publicist said this: "The amount of chefs that would have come forward with public statements of support and sympathy would have been overwhelming if it wasn't for the fact that Paula hid her diagnosis for three years."
"To only tell the truth when you have locked in a paid spokesperson deal for a non-insulin medication is just too toxic for anyone to want to be involved with."
Truly, it's hard to believe Paula would expect others to get behind a decision to hide her diabetes while continuing to encourage Food Network viewers to eat her cooking.
The cooking that likely led to her health woes in the first place … call us crazy.
Paula Deen's diabetes has been rumored for some time, but she only came out and admitted she has it a week ago, which didn't sit well with people.
The fact that her admission was accompanied by a drug shill? Oye.
While most PR agencies representing some of the biggest culinary stars today are remaining silent on the matter, one has said, anonymously:
"So here's the deal, obviously none of our chefs want to go on the record saying anything about her. However, I heard someone say it would be news if she didn't get diabetes."
"So I guess friend, butter is bad for you. Who knew?"
LOL. Sad, but LOL.