Monday December 26, 2011 20:09
Hugh Hefner and Crystal Harris Engage in Literal Dog Fight
Celebrity News
Hugh Hefner and Crystal Harris are involved in a major doggy dilemma. A canine conundrum. A puppy problem for the ages… literally!
While this couple narrowly avoided a wedding in June – when the young blonde essentially stood her much elder fiance up at the altar – and while they have little contact with each other at this point, Hefner tells People Magazine there's still one very cute point of contention between him and his ex.
Their puppy, a Cavalier King Charles spaniel.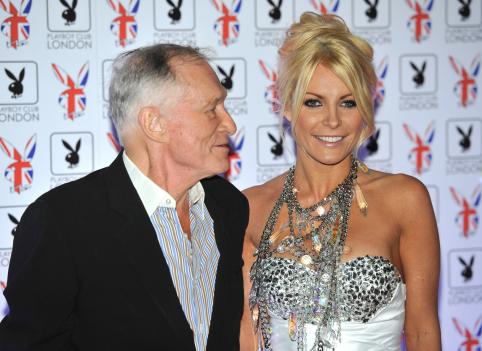 "We both love the puppy," Hefner said of the dog and the debate over who gets to keep him. "I told her if she wants to keep the ring and the Bentley, then maybe I can keep the puppy. I [hope] we will work it out."
Of course, even if it doesn't, we have a feeling the Playboy founder will be okay.
He's moved on from Harris with Anna Sophia Berglund and Shera Bechard, two busty women we're assuming he can put to good use in other, doggy-related ways.