Thursday February 9, 2012 20:51
Miley Cyrus has a famous friend in her fight for marriage equality.
In the latest issue of Attitude UK, Harry Potter star Daniel Radcliffe comments on a number of societal issues, from the rise in teen suicide ("You used to be able to escape at the end of a day: now you can be hunted by mobile phone, Facebook, Twitter. It's terrifying.") to his feelings on gay marriage.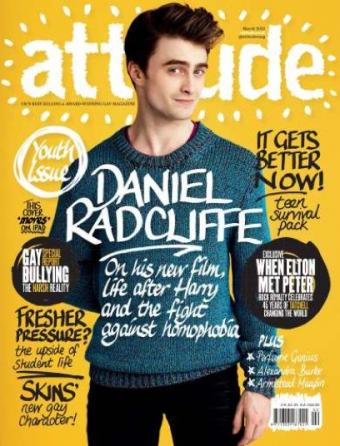 "The ultimate reason gay marriage should be legalized everywhere is because, as a kid, you look to your mum and dad and they're married; then you look at the gay couple who've been together for the same amount of time, but because they can't get married their relationship doesn't seem the same," the actor says, adding:
"Yes, gay marriage is about symbolically blessing a relationship, but the larger issue is about transmitting a fundamental message about equality. Gay people should have equality in law everywhere."
Radcliffe is currently starring in The Woman in Black. What do you think of his stance on marriage?