Tuesday December 6, 2011 08:26
Drew Ryniewicz to Deranged X Factor Fans: Calm Down!
Celebrity News
Drew Ryniewicz is only 14 years old, but she's clearly a lot more mature than a handful of her fans.
In response to this singer's elimination from The X Factor last week, a few supporters took to Facebook and didn't merely blame Paula Abdul and Nicole Scherzinger for Drew's ousting… they directed vicious death threats at the panelists.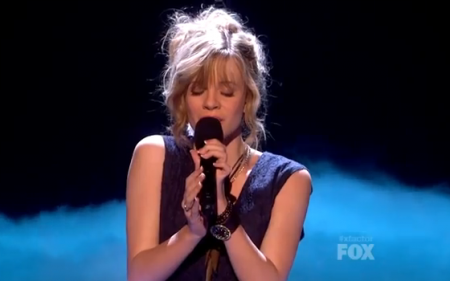 Drew Ryniewicz – What a Feeling
Now, Ryniewicz has spoken out against these misguided souls, telling TMZ "that's not what I represent and that's not what I want my fans to represent," concluding simply: "No one deserves death threats."
Preach on, Drew! The X Factor continues on Wednesday night with the remaining five contestants singing two songs each.