Wednesday March 7, 2012 02:46
His marriage may not have worked out, but Ashton Kutcher may not be a complete jackass. He's reached out to his estranged wife since she left her nearly month-long stint in rehab last week and the the duo has been in close contact.
Demi quietly and briefly returned to her Beverly Hills home, spending just a few days in L.A. before embarking on a recuperative vacation to Turks and Caicos.
During that window, she received a visit from Kutcher.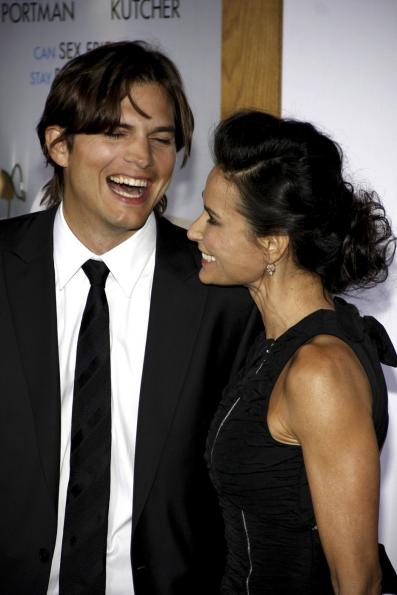 "He came to her house to see her for about an hour and a half," a source told E! News.
The couple is getting along well, although they're showing no signs that they'll be back to any romantic habits. A source says that a reconciliation is unlikely.
But that doesn't mean Ashton may not drop by again.
Kutcher remains on friendly terms with his ex, and is "determined to build upon that," however, her daughters are "no longer close" to their former stepdad.
Must not be Two and a Half Men fans. Shocking.