Thursday March 1, 2012 16:43
Andrew Breitbart, political journalist and founder of the popular news website Breitbart (dot) com, has died. He passed away earlier today at the age of 43.
According to his website, Breitbart died "unexpectedly from natural causes" shortly after midnight this morning in L.A. He was married with four children.
A statement on Breitbart from his family reads, "We have lost a husband, a father, a son, a brother, a dear friend, a patriot and a happy warrior."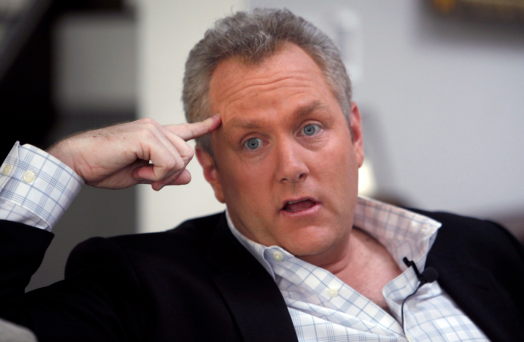 Andrew Breitbart's father-in-law told reporters that the writer, who broke the Anthony Weiner penis pic story, was walking near his home when he collapsed.
The father-in-law says someone saw Andrew collapse and called paramedics, who raced to the scene and tried to revive hi, but were unable to do so.
Breitbart was then transported to UCLA Medical Center where he was pronounced dead. According to reports, Breitbart suffered from heart problems last year.
Law enforcement sources say the LAPD is investigating the death.