Sunday December 18, 2011 08:09
Britney Spears Celebrates Engagement in Vegas
Celebrity News
In case there were any doubts that Britney Spears got engaged … the star and fiance Jason Trawick celebrated with a massive soiree in Las Vegas Friday.
The pop singer showed off a fairly massive engagement ring, to boot!
Jason, Britney's former agent and boyfriend of several years, popped the question with a three-carat round, Neil Lane stone with a diamond-paved band.
Yeah. Not too shabby, we'd say.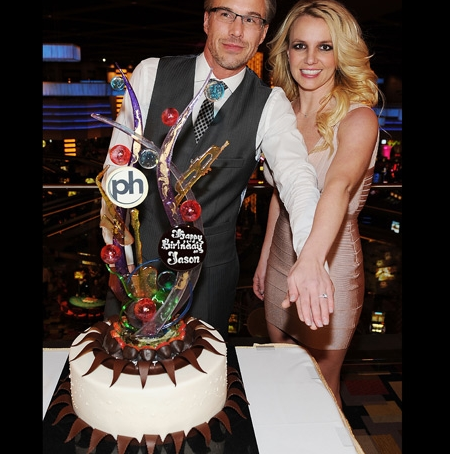 The couple had plenty to celebrate: Spears turned 30 December 2 and wrapped up her world tour December 10, while Jason Trawick turned 40 Thursday.
The result was an intimate gathering at the Planet Hollywood Resort, followed by a big celebratory dinner at the Chocolate Lounge in the Paris Hotel.
Then it was off to Chateau nightclub to party the night away with some of Britney's family and close friends. Sounds pretty perfect if you ask us.
Congratulations again to the happy couple!