Monday February 6, 2012 02:46
Gisele Bundchen Goes Topless for Versace!
Gisele Bundchen thinks her husband needs a handful of prayers in order to win tonight's Super Bowl.
In related news, the prayers of men across the country have come true: this super duper model is topless in a new ad for Versace!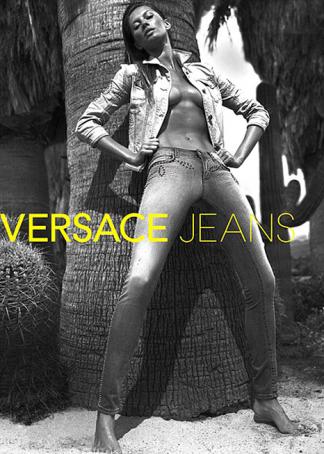 The Brazilian beauty is the face – or body, really – of that label's spring/summer collection and posed for this black and white shot in Borrego Spring, California.
A denim jacket, sadly, is covering Gisele's most important body parts, which brings up the most important question: Will the Patriots cover their spread over the Giants?