Thursday February 9, 2012 10:43
Eddie Cibrian: (Mostly) Naked For Charisma!
We've seen Eddie Cibrian naked for Charisma. Now we're seeing him … almost naked. The actor is stripping down again for the brand, this time for the purpose of modeling some fluffy, soft towels in a sexy Spring 2012 ad campaign.
Appropriate, since he's wearing nothing but: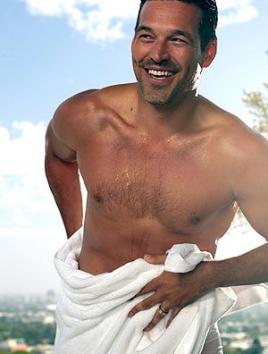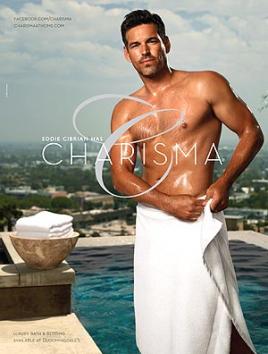 Cibrian, divorced from The Real Housewives of Beverly Hills' Brandi Glanville and married to country singer LeAnn Rimes, tries to keep the modeling job in perspective.
"You have a lot of people on the photo shoot looking at you, going, 'Oh that looks wonderful, that's unbelievable … those [towels] look great,'" he said.
"I realized it was all about the product, and not about me."
Still, Cibrian, who appears in the upcoming Tyler Perry film Good Deeds, makes it pretty hard to focus on those towels … are we right ladies?