Monday January 30, 2012 20:40
Angelina Jolie Downplays Brad Pitt Marriage Comment
Are Brad Pitt and Angelina Jolie really headed down the altar soon?
That's what could be expected, given Pitt's recent comments about the pressure to – and his desire to – propose, but according to Jolie, that's premature.
"I think anything said tends to be blown out of proportion," Jolie told People Sunday night at the SAG Awards, when asked about "a lot of ring-talk lately."
"Yeah, that was my fault," Pitt admitted with a smile.
Guess we know who wears the pants in that house.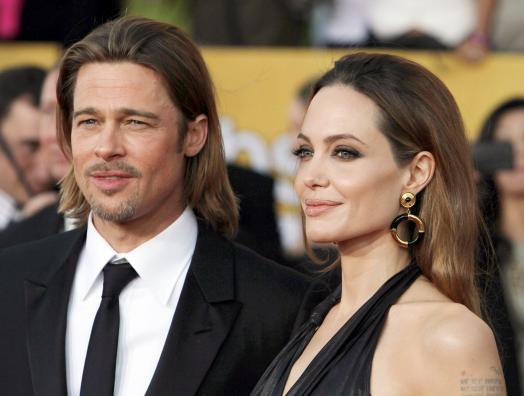 The speculation about wedding bells in the near future for the famous couple stem from Pitt's remark that Brangelina is "getting a lot of pressure from the kids."
"It means something to them," he continued, adding that he would like to marry Angie, and that "We will [get married] someday, we will. It's a great idea."
"'Please, get mommy a ring.' 'OK, I will, I will.' "
"It seems to mean more and more to our kids," he said. "I don't think we'll be able to hold out … it means something to me, to make that kind of commitment."
Probably not until Angelina demands it, however.
[Photo: WENN.com]