Thursday December 8, 2011 08:12
Who Won America's Next Top Model?
Who Won America's Next Top Model?
Celebrity News
America's Next Top Model courted some major controversy on its season finale tonight, as finalist Angela Preston was disqualified… with little explanation provided.
Sources say she was given the boot for leaking spoilers about the cycle, while some go as far as to validate this claim… and add that she was actually named the winner, until The CW was forced to reshoot the finale. The network, meanwhile, simply said in a statement:
"After production wrapped on the current cycle of America's Next Top Model, we learned information that made Angelea ineligible and she was subsequently disqualified from the competition. As a result, new scenes were filmed to address this for the audience during the finale."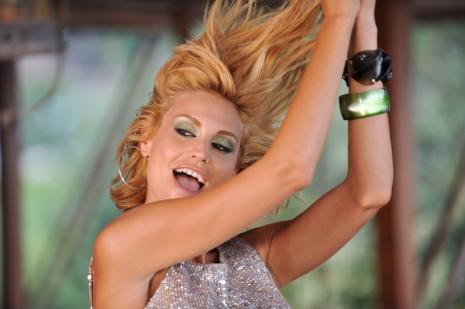 That shocking development resulted in a rather anti-climactic conclusion, but Lisa D'Amato took home the crown after dominating on the runway.
For winning the first-ever All-Stars cycle, Lisa earned a $ 100,000 contract with CoverGirl, along with a spread in Vogue Italia and a guest correspondence role on Extra.
"It's crazy! It's absolutely crazy! I feel incredible," said the 30-year old after hearing her name called as the champion. "To be honest, my confidence actually comes from a very vulnerable place. It's not that I'm over-confident. It's just that I have to life myself up every day. I have a lot to prove. I feel like the universe finally came around for me and I'm not going to let anybody down. I won America's Next Top Model All Star. It's pretty damn cool."