Thursday February 2, 2012 08:41
Sofia Vergara may be hard to understand on Modern Family, but the results of a new AskMen.com poll are easy to comprehend: the actress has been voted The Most Desirable Woman of 2012.
Vergara, 40, is the oldest female yet to take home the title, and she follows last year's winner, Blake Lively; the 2010 champion Emmanuelle Chriqui; and Eva Mendes, who occupied the top spot in 2009.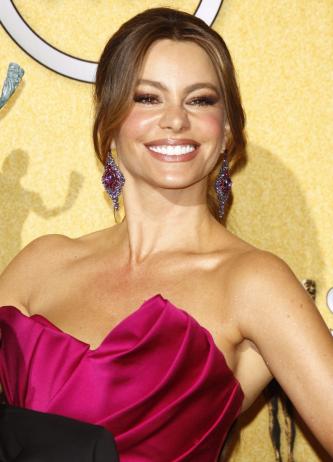 In response to this outcome, the sitcom star sent out a "big thank you to all the men who desire me." She leads a top 10 that includes:
10. Candice Swanepoel
9. Rihanna
8. Kim Kardashian
7. Scarlett Johansson
6. Emma Stone
5. Nicki Minaj
4. Miranda Kerr
3. Rooney Mara
2. Kate Upton
DO YOU AGREE WITH THESE RESULTS? IS SOFIA VERGARA THE MOST DESIRABLE WOMAN IN THE WORLD?