Wednesday February 1, 2012 12:40
The studio may be hoping for life beyond Breaking Dawn, but at some point The Twilight Saga will end.
As an actress who was a relative unknown prior to landing her role in that franchise, how does Ashley Greene feel about expanding her resume?
"I went from 'dying to get a gig' to dying to get the gig everyone wants," the beauty says in the latest issue of Lucky. "So now I'm in this realm with a lot of highly respected actresses, which is an amazing place to be, but also kind of terrifying."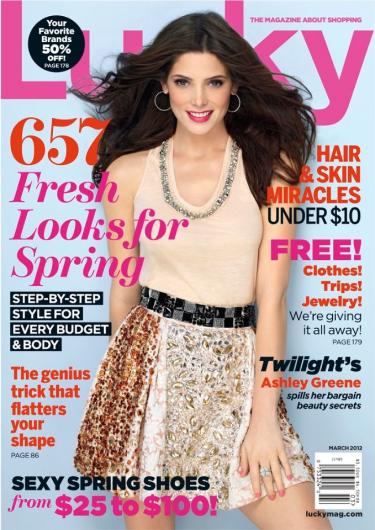 Up next, Greene will star in Butter, which hits theaters on March 16 and which features an intimate scene with Olivia Wilde.
What was that like? Share EVERY detail, Ashley.
"It wasn't that awkward," she said. "It's the same idea when you're having to kiss a male costar and it's not real. Olivia is such a cool chick and very professional. So we were just messing around and cracking up in between scenes, and it ended up being really fun… And now I'm the envy of every straight male everywhere!"
Yes. She sure is.