Friday December 30, 2011 20:08
Rihanna Bikini Photos: So Transparent!
Celebrity News
Amid reports that she may be rekindling a romance with Chris Brown, Rihanna hit the beach in her native Barbados, without a care in the world and without much clothing.
Hanging out with her little brother at the time, the singer was in a family-oriented mood, but the images that resulted from her romp in the sea were anything but.
Rihanna's orange bikini turned transparent in the water. Take a look: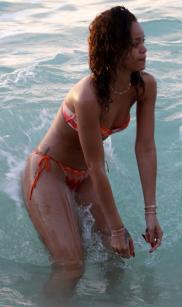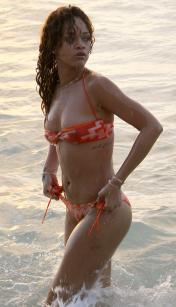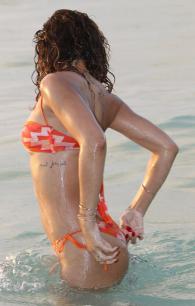 Rihanna makes a splash in the Caribbean.
[Photo: WENN.com]