Friday March 2, 2012 22:44
Lamar Odom is not ready to play in the NBA again. Not yet at least.
The reality star, who left the Dallas Mavericks over a week ago to be with his ailing father, has been temporarily relegated to for his team's D-league affiliate, the Texas Legends, for one game in order to "get his legs back under him," a source tells ESPN.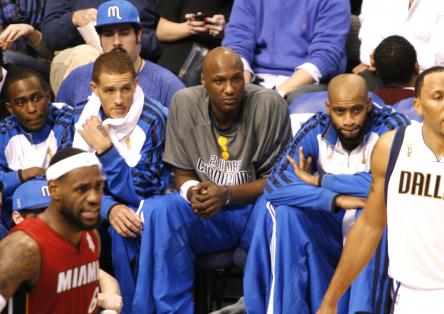 That contest will take place tomorrow night and then Odom – whose 7.7 points per game this season are half his career average – will likely rejoin the Mavs for a big game against the Thunder on March 5.
Lamar's wife, meanwhile, is facing a problem of her own: Khloe Kardashian and her sisters have been sued for $ 5 million because they are bit fat liars. Well, big skinny liars. But still.