Monday December 5, 2011 22:23
Rosie O'Donnell and Michelle Rounds: Engaged!
Celebrity News
Rosie O'Donnell went public with girlfriend Michelle Rounds in September, and now she's reportedly gone public with a major announcement: this couple is engaged!
Insiders tell Us Weekly the talk show host broke this exciting news to audience members at Friday's taping of The Rosie Show, telling them the pair will be getting married some time around Christmas.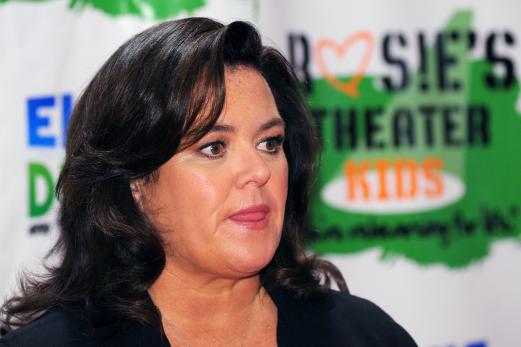 Rounds is a headhunter in New York City.
O'Donnell, meanwhile, has four kids with ex-wife Kelli Carpenter, from whom she split in 2010. They split three years later. Rosie then dated Tracy Kachtick-Anders for about a year before ending that relationship last year and moving on to Rounds.
[Photo: WENN.com]