Wednesday March 28, 2012 08:51
Only Kris Humphries – and PETA – can paint Kim Kardashian in a positive light…
According to an E! News insider, a divorce settlement is yet to be signed between this briefly-married pair because the bruising NBA power forward is hoping to holdout for a payday beyond the offer on the table.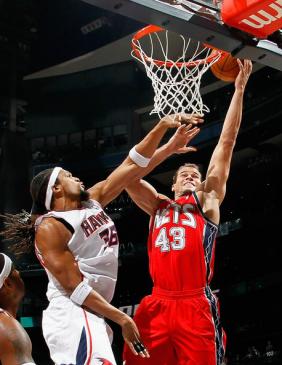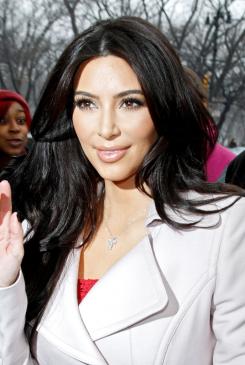 "Kris is dragging it out," claims this Kardashian source. "Kim is ready to move on, but Kris is hoping that stretching it out will get him even more money."
As has been previously reported, this mole says Humphries wants to bank $ 7 million from the split… or $ 1 million less than his one-year contract with the New Jersey Nets. In exchange, reports have said he'll keep silent about supposedly damaging facts related to the failed union.
But "Kim never considered signing something like that," this insider says. "Kris can't take the time to consider [her] offer, but he finds time to do an interview with a tabloid magazine."
Ohhh, zing! It's important to keep this source in mind, too, of course. It's E! Online. Which pretty much views Kim Kardashian and her family as its personal ATM.
Seriously, Kris, Kim and those at E! who promote these people make the Nets look like winners.