Thursday March 29, 2012 14:41
Carson Daly is still feeling the heat for comments he made yesterday morning on his radio show, and this time the source is the mother of a 9/11 hero.
Following Daly's on-air joke that implied gay people were too weak to subdue an airline pilot – in this case, the JetBlue captain, Clayton Osbon, who simply lost control of his senses aboard a flight earlier in the week – Alice Hoagland has penned a letter to the host of The Voice.
Hoagland is the parent of Mark Bingham, one of the passengers on 9/11's United Airlines Flight 93, who helped wrestle control from terrorists and crashed the plane in a Shanksville, Pennsylvania field, saving countless lives in the process.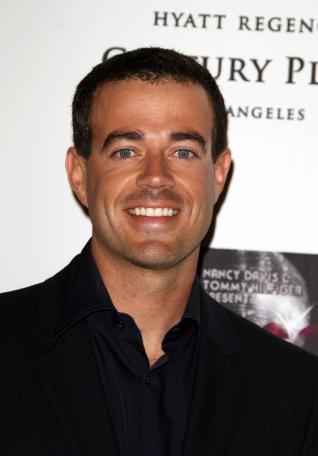 "Yes, my gay son was known in our family for bringing me flowers on my birthday and Mother's Day," Hoagland writes. "He also was known for careening down the rugby pitch, and, on the morning of September 11, 2001, for charging unarmed down the aisle of a doomed Boeing 757 to face knife-wielding Islamist thugs in a hijacked cockpit.
"No one among his pick-up team of fellow passengers was asking 'Are you straight? Are you gay?' No one doubted that a guy who weighed 220 and stood 6'4" tall – who could run over a charging opponent on the field, and ran with the bulls in Pamplona earlier that summer – would be an asset to a desperate group trying to overcome a threat onboard an airliner.
"The world has its share of strong, heroic gay men. Gay men in sports uniforms and military uniforms have been winning America's games and fighting America's battles for a long time: quietly, humbly, and in the face of vicious bigotry.
"I hope you and I may have an opportunity to talk sometime. I prefer to believe you didn't mean to offend. Good luck to you."
Daly has since spoken to GLAAD and followed his Tweeted apology with the following statement:
We live in a time where gay, lesbian, bisexual and transgender individuals find courage every day to overcome adversity, stand up to bullying and find equality. I'm truly saddened that my words today suggested otherwise. I've long been a supporter of Gay and Lesbian rights, and I'm saddened that my comments, however unintentional, offended anyone, specifically members of the LGBT community. The fact that I have hurt anyone is devastating. I'm not that guy. I'm proud to be an ally of the LGBT community and will continue to fight with them.