Thursday January 5, 2012 00:40
Chad Ochocinco's fiancee Evelyn Lozada may 86 the couple's wedding for good because she suspects 85 has been cheating behind her back, according to new reports.
The Basketball Wives reality star recently confronted the Chad after she became suspicious about his recent behavior … and apparently wasn't moved by his reaction.
The couple hasn't split up, but the wedding is off … for now.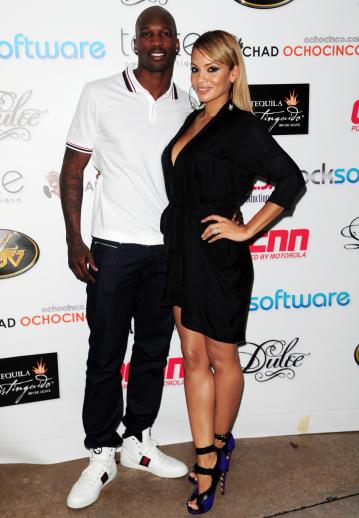 Evelyn Lozada and Chad Ochocinco are (were?) set to marry this summer.
While Evelyn hasn't "officially" cancelled the wedding yet, things aren't looking good right now. It's still unclear if this will be resolved in time … or at all.
To make matters worse, Chad and Evelyn were supposed to begin shooting their new reality show in just three weeks. That plan is also now up in the air.
Lozada was also at the center of cheating allegations recently – with Terrell Owens no less – but this time it's Ocho who's supposedly been running around.
We know you can't take the suspense, but we'll keep you updated. Stay tuned.
[Photo: WENN.com]