Monday March 5, 2012 10:41
So much for a pretend elopement. Kim Kardashian and Reggie Bush have now gone through a fake breakup.
According to Life & Style, Bush has "been seeing" a Kim lookalike, despite the fact that Kardashian believed these two would give it another shot after she divorced Kris Humphries.
"Reggie's her one true love," an anonymous friend told the tabloid. "He could easily fire things up with Kim now, but he's chosen not to."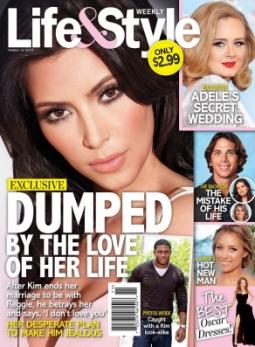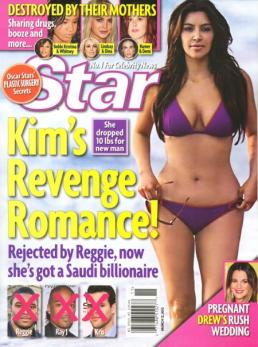 But don't cry too hard for Kim, people! Star Magazine claims she has many other options, namely a Saudi billionaire who gave her his phone number when she was in Dubai last November.
"She wants to be taken care of," a source tells this magazine. "She's done being a sugar mama."
In other Kim news from this week: She's a freak in bed!