Thursday March 8, 2012 18:46
Sammi Sweetheart on Snooki Pregnancy: What a Blessing!
It's official: Snooki is totally preggers!!! NOOOOO!
No, the Jersey Shore star is not married to Jionni LaValle. And, yes, she drinks both often and heavily. But people must stop giving this pint-sized trainwreck such grief says someone who has often held her hair back on the bathroom floor.
"It's not like she's 16 and pregnant," Sammi Giancola told E! News. "She's doing her thing, she's living her life and I just think she's blessed. I can't wait to see a little guido or guidette running around. I just think it's going to be so exciting."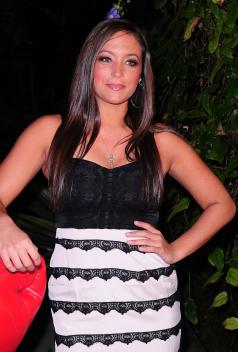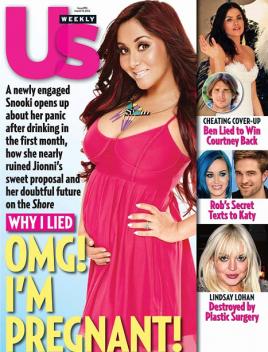 What about Snooki and LaValle's wedding? (Note: Did you see that engagement ring?!?) Sammi is psyched.
"I can see her having a cheetah or zebra print-themed wedding because she loves animal print… I'm excited for them. I just can't wait to party for the wedding and do all the fun things she has coming in her life now."
Do you think Snooki will make a good mother?