Monday February 27, 2012 18:40
Taylor Swift Invites Cancer Patient to ACM Awards
In case you still weren't convinced that Taylor Swift is totally awesome…
The singer was invited last week to attend the prom of Kevin McGuire, an 18-year old from New Jersey who has suffered a relapse of leukemia.
The invitation was set up by Kevin's sister, Tori, who created a "Taylor Swift Take Kevin McGuire to Prom!" Facebook page that has nearly 100,000 followers and on whose profile it reads:
Kevin is the kindest, most noble 18 year old a person could even fathom meeting, and throughout his ups and downs Kevin never even questioned 'why me?' Nothing, and I mean NOTHING brightens Kevin's day more than Taylor Swift. Kevin DESERVES more than anyone a special event in his life.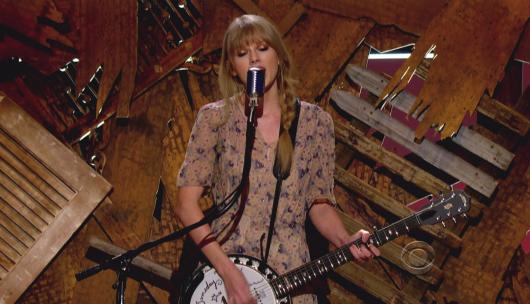 Taylor agrees. On her Facebook page, the superstar responded to this request with:
"Kevin, I'm so sorry but I won't be able to make it to your prom. But I was wondering, the ACM Awards are coming up… Would you be my date?"
The Academy of Country Music Awards will take place on April 1 in Las Vegas and Swift is nominated for several big ones, including Entertainer of the Year, Female Vocalist of the Year and Video of the Year.
Said McGuire, who is being treated at Children's Hospital of Philadelphia, to USA Today: "Obviously I said yes. [The CMAs are] a lot better than the senior prom."