Saturday February 25, 2012 06:40
Kim Richards Loves Life, Wants to Remain on The Real Housewives of Beverly Hills
Will she stay will she go? The whole world wants to know the status of Kim Richards on The Real Housewives of Beverly Hills.
Bravo is yet to make an announcement, but this reality star made it clear to Us Weekly last night: she wants to stick around.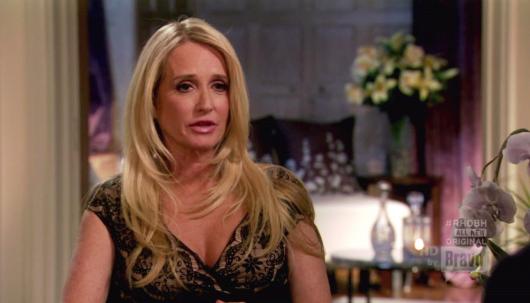 "I love life. I've just been enjoying it so much," Kim told the magazine at a pre-Oscar party in Los Angeles, referring to her recent trip to rehab and adding:
"[My experience] doesn't make me want to walk away from anything,It makes me want to step out in front of everything and just say, 'You know what, anybody can do it.' I don't want to walk away from anything in my life. It's part of life: facing it!"
We're guessing the salary and exposure don't hurt, either.
Richards also made a point of thanking those around her for helping her overcome so many personal struggles.
"My family and friends – without them I just couldn't do it. My fans have been so supportive… People walk up to me and they just hug me and cry. That's so rewarding to me."