Wednesday February 29, 2012 10:41
Amber Portwood: Out of Jail, Into Grandma's House
Teen Mom star Amber Portwood just got out of jail free … mostly.
On Friday, the MTV reality train wreck was released from jail, but instead of heading to a halfway house after leaving the Madison County (Ind.) correctional facility, she's already settling in at another house … her maternal grandmother's.
"Amber is all taken care of [and] getting settled in," says her mom, Tonya.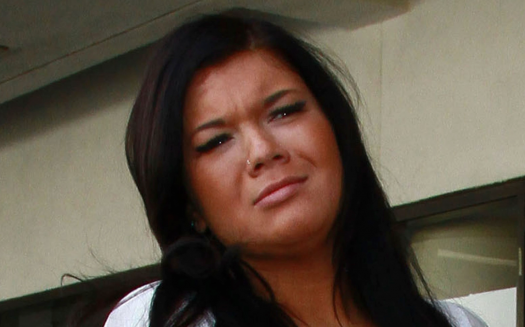 Last week, after the halfway house denied Amber, her mom told us that she was "happy and relieved that she [wouldn't] have to live in a halfway house."
"Now she will get to spend more time with her daughter, which is what this was all about anyway," Tonya said. A bonus of the new living arrangement?
Filming of Teen Mom is still a go!
Though she is still required to attend rehab at Sister 2 Sister Ministries, in Anderson, Ind., production can proceed with her living at grandma's place.
Filming was banned at Sister 2 Sister, where Amber Portwood was set to live upon her release before the residence wanted no part of it. So it's win-win?
Possibly. After completing eight months of rehab, she's required to get a real full-time job, i.e., one that doesn't involve reality-show cameras.
Not to mention, if she violates her strict probation in any way, she faces a maximum of five years in prison on her felony drug-possession charge.
That seems inevitable to skeptics, but for now, Amber's mom says she and her daughter are "so happy she's home and around family who love her deeply."
Will Amber end up back in jail?