Saturday January 7, 2012 02:49
Nick Cannon to Be Released from Hospital, Wife Tweets
Mariah Carey has good news regarding her ailing husband.
Just a couple days after saying that Nick Cannon was in "a lot of pain" due what has been described as mild kidney failure, the singer updated fans today via another Tweet.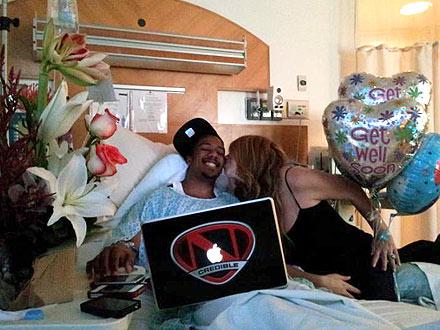 With a laptop, balloons and gorgeous wife by his side, things could be a lot worse for Nick Cannon.
"Nick is in stable condition with a good prognosis, hopefully he'll be discharged within 2 days," Carey wrote this afternoon, adding: "As always he's laughing and in good spirits."
She also included the following caption with the new photo, posted above: "Thank you everyone for all the love & concern."