Friday January 27, 2012 02:54
Demi Moore 911 Call to Be Released
With Demi Moore out of Sherman Oaks Hospital in Los Angeles, more information on what exactly landed her there in the first place may come out tomorrow.
The 911 call placed on behalf of the actress this week will be made available on Friday, but with a major catch: following a review by the  Los Angeles City Attorney's Office, numerous references from the call will be redacted because they refer to medical conditions and could violate privacy laws.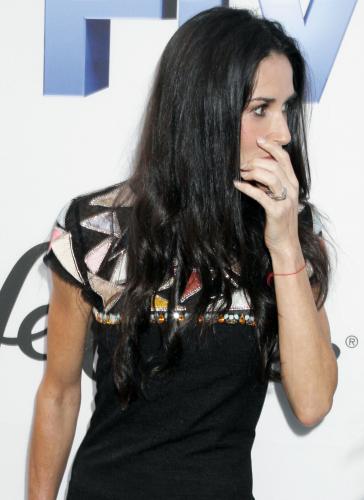 All we know at the moment is that a witness described Moore as appearing to suffer a "seizure" on Tuesday night and she was therefore transported to the hospital to seek "professional assistance."
The most reliable information so far states that Moore actually inhaled a dangerous amount of nitrous oxide, leading to an adverse reaction and a panicked call from a friend. What was the actress doing with a substance typically reserved for teenagers in their parents' basement?
We might never know the answer to that question.