Tuesday January 31, 2012 16:40
Demi Lovato: The Triumphant (Temporary?) Twitter Return!
Enjoy Demi Lovato on Twitter while you can, folks. It's unclear how long we'll have her here.
About a week after the singer announced a break from the social network, she returned on January 27 in order to answer a few fans questions via Seventeen magazine. (She also dispelled a rumor that she had relapsed into rehab, Tweeting to not "believe the hype" and saying "All is well!")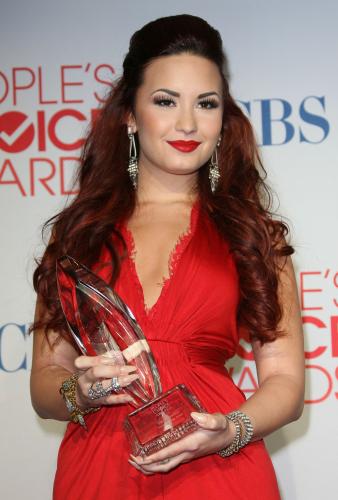 Among the topics covered in Demi's Twitter-based interview:
The next single from her album will be "Give Your Heart a Break."
Her favorite role models include Kelly Clarkson, Eva Longoria and Rosario Dawson.
She likes most about her fans the fact that they "stick by [her] through everything.
Her biggest life lesson has been to never lose oneself.