Monday January 9, 2012 14:52
Chad Ochocinco-Evelyn Lozada Wedding: Back On!
Chad Ochocinco and Evelyn Lozada are still very much together, and still getting married. But it was a close call, requiring the NFL star to save their relationship.
He did it the old fashioned way: Groveling.
Lozada put their wedding plans on hold after she suspected 85 was stepping out on her, but did not 86 the relationship altogether because Chad stepped up.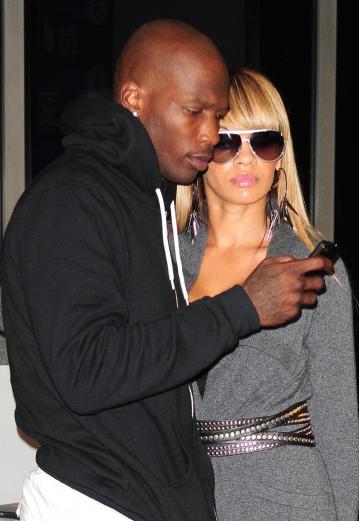 According to sources, Ocho broke down this week and apologized (for exactly what, it's unclear), saying he would do whatever it took to win Evelyn Lozada back.
He even suggested the two go to couple's counseling. Impressive.
Evelyn agreed and they'll seek help to work out their trust issues.
Through her rep, Evelyn said the following, "The strain from our busy schedules started to take a serious toll on our relationship. Yet after spending much needed quality time together, Chad and I are in a good space."
Congratulations on the upcoming nuptials, again!
[Photo: WENN.com]