Monday December 5, 2011 22:12
Kellan Lutz Models Mohawk: Love It or Hate It?
Kellan Lutz is challenging a prevailing theory among Twihards around the globe: does the muscle-bound hunk look good in anything?
The Breaking Dawn star took to Twitter yesterday and asked: "Movember equals Mohawk month, right?" He then proceeded to post a photo of his new hairstyle, one with just a little bit taken off both sides: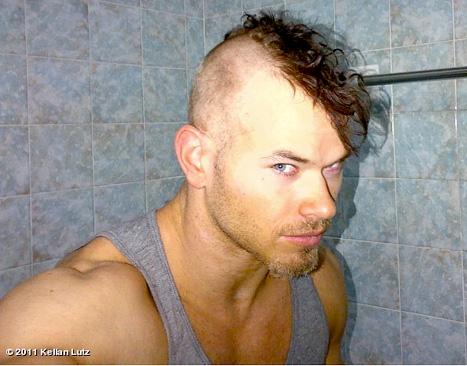 "Out with the old and in with the new!" the 26-year-old star added. "Goodbye dark hair. It's been fun."
But was this a wise decision for the actor? Sound off now: What do you think of Kellan Lutz with a mohawk?